Van Knippenberg Metaalindustrie
Nabewerking
Nabewerking
De 'Finishing Touch'
Voor de 'Finishing Touch' van alle metalen componenten biedt Van Knippenberg een veelheid aan mogelijke nabewerkingen. Denk aan HD-Glasparelstralen, keramisch stralen, mechanisch afbramen, Kogel polijsten, Elektrolytisch polijsten en naslijpen.
Alle laser-gesneden producten worden, voordat  ze verdere bewerking ondergaan, door onze ontbramingsmachine handvriendelijk afgewerkt. Dit doen we doormiddel van de Time Saver 42 (RB.Series 1600mm breed) of de Time Saver 12. Deze Time Savers worden ook gebruikt voor nabewerking even als de Q-Fin Top Grinder ontbraammachine of de Rösler ontbraamtrommel en de diverse Garboli's schuur- en slijpmachines voor plaatwerk, ronde buizen en kokers
Wilt u meer weten over de mogelijkheden om uw producten een goede nabewerking te geven? Neem dan direct contact met ons op.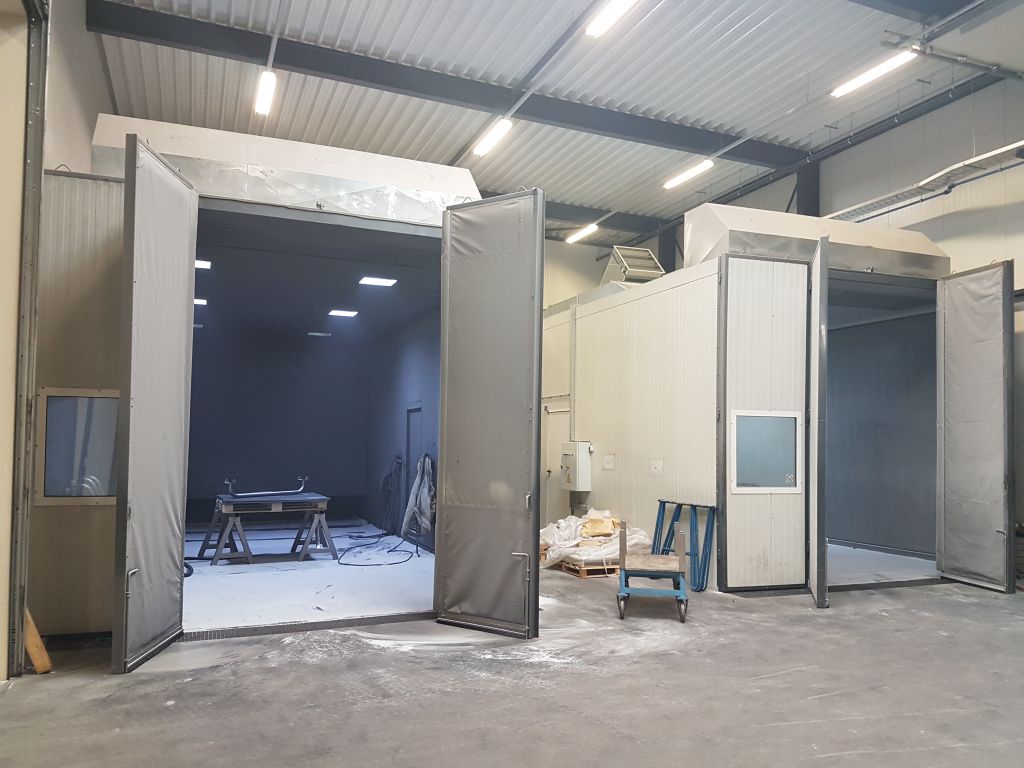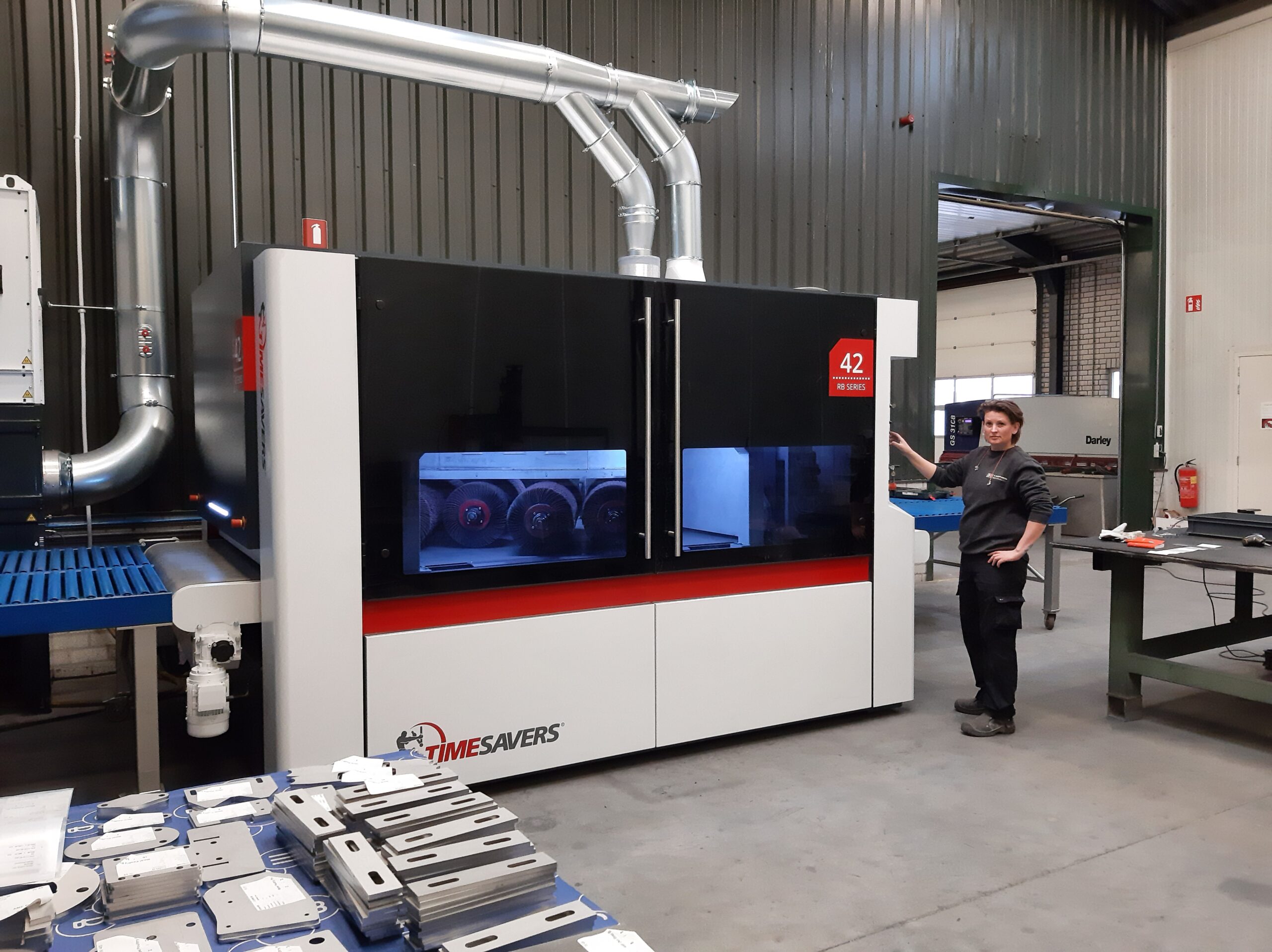 Keramisch stralen gebeurd met een ronde korrel van ongeveer 100 micron. Hierdoor is het oppervlak na behandeling vier keer gladder dan 'normaal' glasparelen. Het voordeel hiervan is dat het oppervlak beter reinigbaar is en vindt er minder vuilaanhechting plaats.  De verkregen ruwheid ligt rond de 1,0-1,5 micron.Wanneer we stralen met het speciale DH-glasparelstraal principe zijn we in staat een gladheid van 0,8 µ. De rvs producten hebben een uniforme 'finish'.
We beschikken over twee straalcabine van het formaat 10 x 5 x 4 meter (L x B x H).
De maximale afmetingen van de te stralen producten komen daarmee op ongeveer 9 x 4 x 3,5 meter (L x B x H).
Verder hebben we natuurlijk de werpstraler waar met rvskogeltjes wordt gestraald.
Al onze producten worden braamvrij geleverd. Producten kleiner dan 100 x 100 worden middels trommelen ontdaan van braamvorming. Bij grotere producten wordt gebruik gemaakt van één van de TimeSavers om het product te ontbramen.
Indien producten niet geschikt zijn om machinaal te verwerken worden ze met de hand ontdaan van bramen.
Het product zal altijd handvriendelijk geleverd worden, er zijn geen handschoenen nodig!